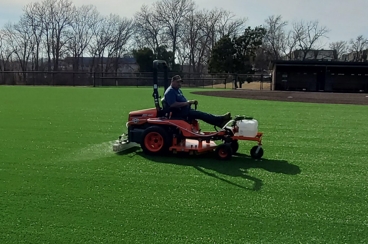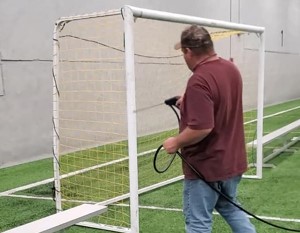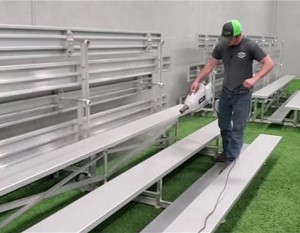 Fix A Field LLC has you protected for all your artificial turf and sports equipment disinfecting needs.
Environmental Disinfecting and Artificial Turf Sanitizing
When it comes to the safety of athletes, students, friends and family, having a clean sanitary environment for sports and recreational activities is a top priority to us. Our expertise with environmental safety of our product, allow us to assist you with all of your indoor and outdoor facilities, playgrounds and sports fields sanitizing needs. The products we use are Green Seal Certified providing protective limits on VOC'S and human and environmental toxicity.
Using Aqueous Ozone we are able to cover a broad spectrum by:
Eliminating germs, odors, stains, mold, and mildew.
Quickly killing viruses and bacteria including E.Coli, Salmonella, MRSA, and more.
Safe and effective with no toxins, carcinogens, or chemical residue.
Kills 99.999% of Escherichia Coli and Staphylococcus Aureus within a 60-second contact time.
When choosing to disinfect and sanitize with Fix A Field, LLC, you can be reassured the products being used are chemical free, safe to the environment and our friends and families.