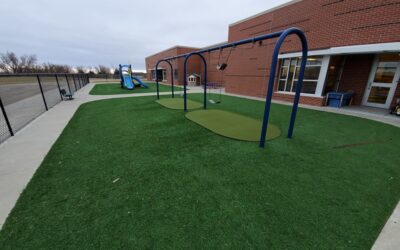 Herington, KS Removed old rotten perimeter boards and replaced with new ones, added extreme turf to swing bays,...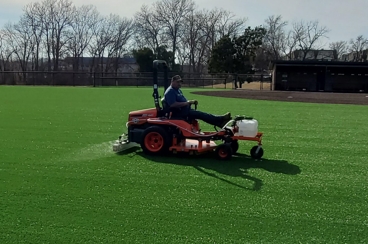 Sanitizing
Sanitizing your field is another way to provide the best environment for your athletes and students.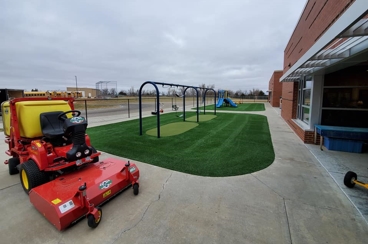 Maintenance
We offer deep field grooming, routine field grooming, infill replenishment, decompaction and turf addition services.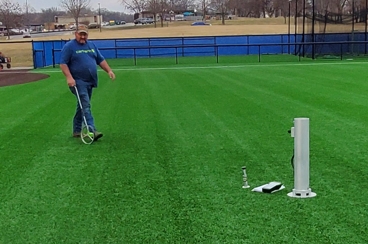 G-Max Testing
Field inspections, G-Max testing and depth checks are all important to keeping your property safe.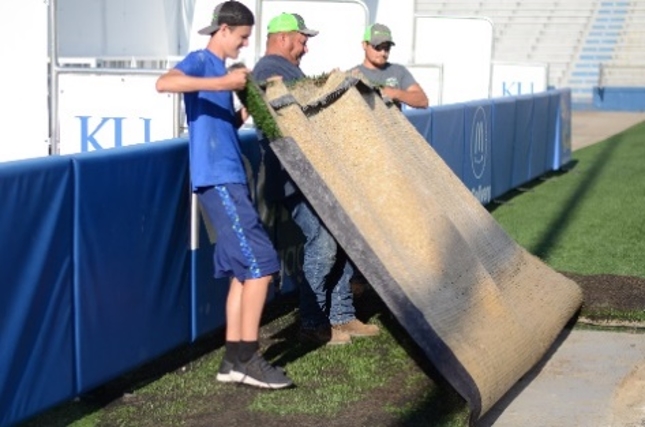 Repairs
Our team is ready for seam repairs & inlays, perimeter board repairs & replacements and emergency repairs when needed.
Since starting locally in 2016, Fix A Field LLC has been providing high quality artificial turf services to Kansas and the surrounding states.
Kyley Delphia
Spring Hill School District
Our biggest wins from Fix A Field (LLC) are their experience and professionalism. Brandon and his team have provided quality work and step-by-step guidance on all of our artificial turf needs.
Jay King
Maintenance Supervisor, Baldwin City Recreation
The Fix A Field (LLC) guys are the best in the business. They do everything the right way. I would recommend them 100% of the time.
Jack Brown
Very professional company. From start to finish they gave me a full breakdown of their services so I knew exactly what I was getting. Couldn't beat the service anywhere else.
Darrell Moore
Director of Operations, Ottawa USD 290
Fix A Field (LLC) was great with communication and their services were exceptional. I am looking forward to working with them again in the near future.
About Us
We strive to maintain quality and dependability to each individual application. We're here to help in all situations.