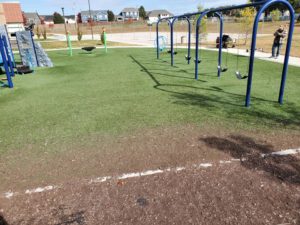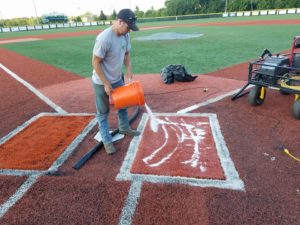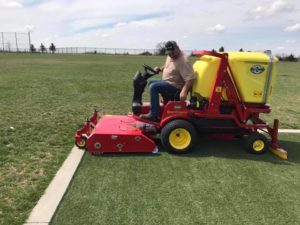 Does Low Maintenance mean No Maintenance?
By no means is a synthetic turf field maintenance free. Although artificial turf can handle excessive usage as compared to natural fields, there are still some very important steps that need to be taken to ensure proper care, reliability and longevity of the field investment.
Turf Maintenance
When it comes to your investment, providing the proper care and maintenance is a must. Fix A Field LLC will help protect your investment by cleaning your turf to get rid of debris and disinfect the surface to protect the health of children and athletes. Regular maintenance on your turf will keep the field from wearing out quickly, ensuring the longest lifespan.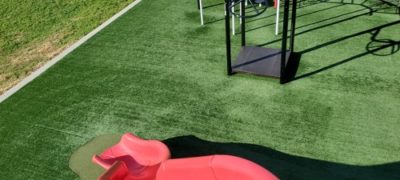 Our Top Priorities
When It comes to the field investment, providing the proper care and maintenance is a must. Our main goals are to help sustain an attractive field while providing a dependable long-lasting surface that can be enjoyed for many years to come.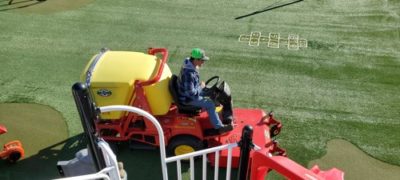 Deep Field Grooming
One of the most important steps in field maintenance is deep cleaning. Not only is it beneficial to G-MAX ratings, but it stands turf fibers back up pulling dirt and debris out of the field, while decreasing the potential for it to settle and plug turf backings.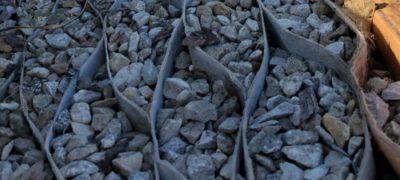 Infill Levels
Infill levels impact a test greatly. Having low infill in field will cause g-ratings to spike and risk of injury to greatly increase. Adding infill to areas in the field that may be low causing g-ratings to rise is the first step in lowering risk.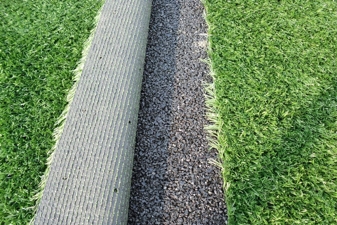 Decompaction
Running the decompaction device over the surface pulls compacted rubber that has settled in a field back to the surface loosening the area. Decompacting also yields optimal turf performance and restores resiliency to the turf.
Proper Testing
Proper testing helps to get a sense of the actual field surface conditions. Our main goal at Fix A Field LLC is to find issues before they become greater problems therefore reducing risks of injuries.